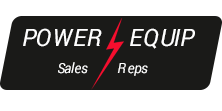 About Us
Mission Statement

Our mission is to work hard to become a valuable supplier to our customer base. We recognize that this is a journey; not a destination. We focus on representing quality Manufacturers, adding value, and at all times adhere to the highest ethical standards.
Bob Bergin, Jr.

Manager - Bob has direct sales responsibility for Municipals and Electric
Coops in Texas & Oklahoma and the Distributors that serve them. Bob also handles Industrial sales in Central and South Texas.

Jeff Jacquin

Manager - Jeff manages the Investor Owned Utility sales in North Texas, Oklahoma, New Mexico, Louisiana, and Arkansas. Jeff also handles Industrial Sales in Houston & Louisiana.

Mike Dishongh

Utility and Industrial Sales - Mike is responsible for Reliant Resources, CenterPoint Energy and a segment of the South Texas Industrial market, which includes Beaumont and Corpus Christi.

Jules Jacquin

Responsible for Industrial accounts in and around the Houston area and ship channel with responsibility for Texas New Mexico Power in Texas City and utility sales in Arkansas.

Celine Wilson

Inside Sales for all Industrial Sales; Schneider ION meters, Power Plant and Substation Metal Clad Switchgear; and utility customers in the Oklahoma territory.

Teri Barnhill

Inside Sales for Utility Customers and Office Manager.

Tiffany Rodgers

Order Management, ship schedules and sales support.

Brad Marlow

Utility and Industrial Sales – Brad is responsible for the Oklahoma, Texas Panhandle and New Mexico territories.

Contact Details
Toll-free: 888.898.3877
Main: 281.393.0300
Fax: 888.770.2911
info@p-esr.com

Power-Equip Sales Reps
P.O. Box 965
209 Camille Ct.
Pflugerville, TX 78660